08/11/2017
Model U.N. Co-Presidents Sharpen their Diplomatic Skills
Everyone knows that serious athletes never take too much time off from their sports. During the off-season, they continue to hone their skills at special camps or in summer leagues. But not everyone realizes that the same goes for serious Model U.N. participants.
Juniors Alex Stengel and Price Marlow, who will serve as co-presidents of next year's Model U.N. team, spent a portion of their summers on the campus of Harvard, participating in the university's Model U.N. Institute. This rigorous week-long program is a sort of Model U.N. boot camp, geared toward students of all experience and ability levels. It is designed to help its participants improve their reasoning and problem-solving abilities, while providing valuable experience with Model U.N.'s unique format.
In Model United Nations, students step into the shoes of ambassadors from U.N. member states to debate current issues on the organization's agenda. Students make speeches, prepare and draft resolutions, negotiate with allies and adversaries, and navigate the conference rules of procedure - all in the interest of mobilizing "international cooperation" to resolve problems that affect countries all over the world.
Each day, Alex and Price were assigned different roles - during the course of the week, they played diplomats from Colombia, Serbia and Indonesia - and asked to respond to real-life crises from various moments in recent history. For each simulation, students in the program were divided into groups based on their roles, and were then allowed to ally themselves with other groups in order to promote common interests.
Part of the Harvard Institute's appeal is that it is run mostly by college students well-versed in the conventions and rules of Model U.N. themselves. Exposure to these students and time on Harvard's campus gave Alex and Price a sneak peak of college life.
"[The program] was a chance for me to see how college kids go about their business," said Alex, "It's in the summer so there weren't too many kids on campus, but we still got a feel for how kids worked and how teachers taught their classes."
Alex and Price's experience at Harvard will no doubt pay dividends for BL's Model U.N. team, but Alex anticipates that the skills he learned will also help him in the classroom.
"I learned how to make myself heard," he says, "and how to push forward with finding solutions to difficult problems."
Mac McDonald, the club's faculty sponsor, is proud of his co-presidents' dedication and initiative. "The two of them are paving new ground for our team," he says.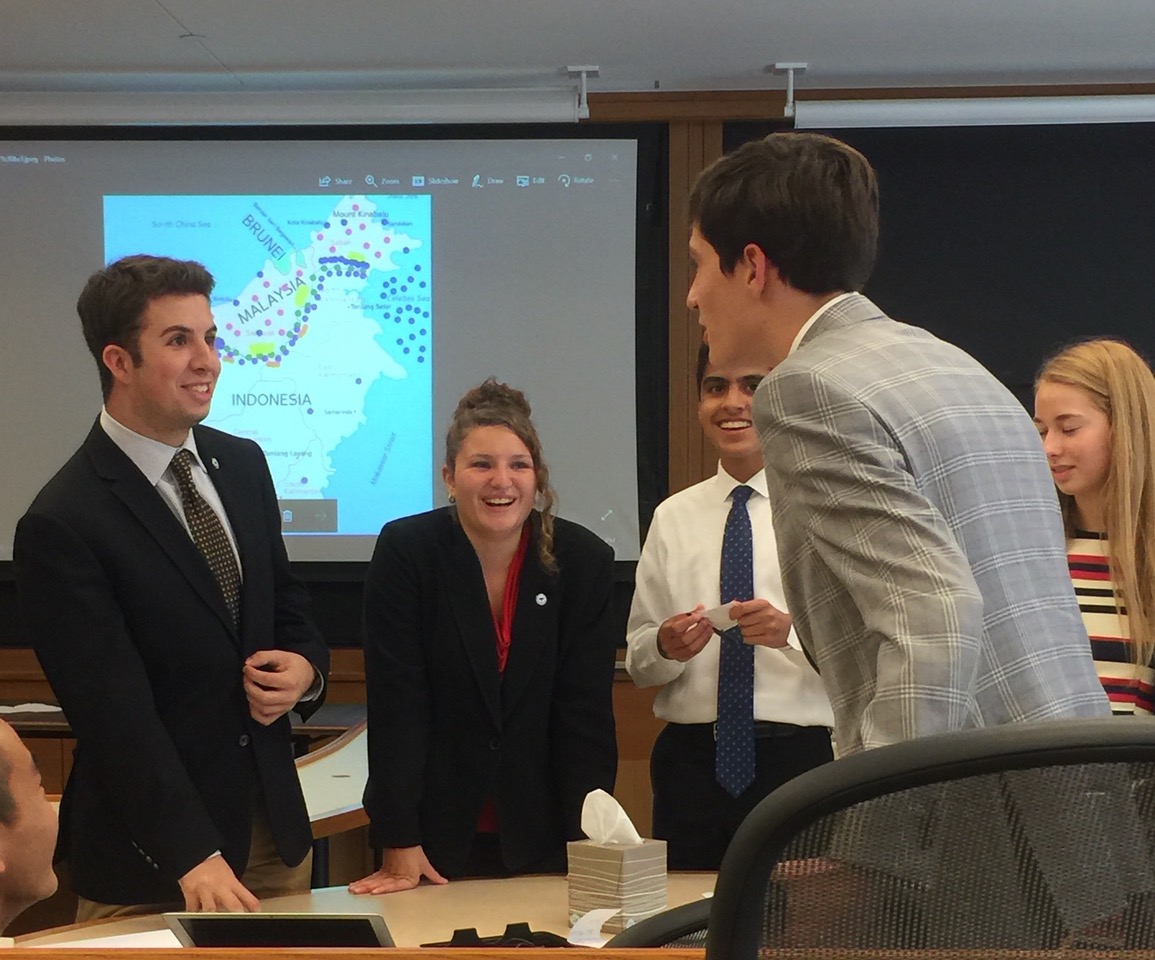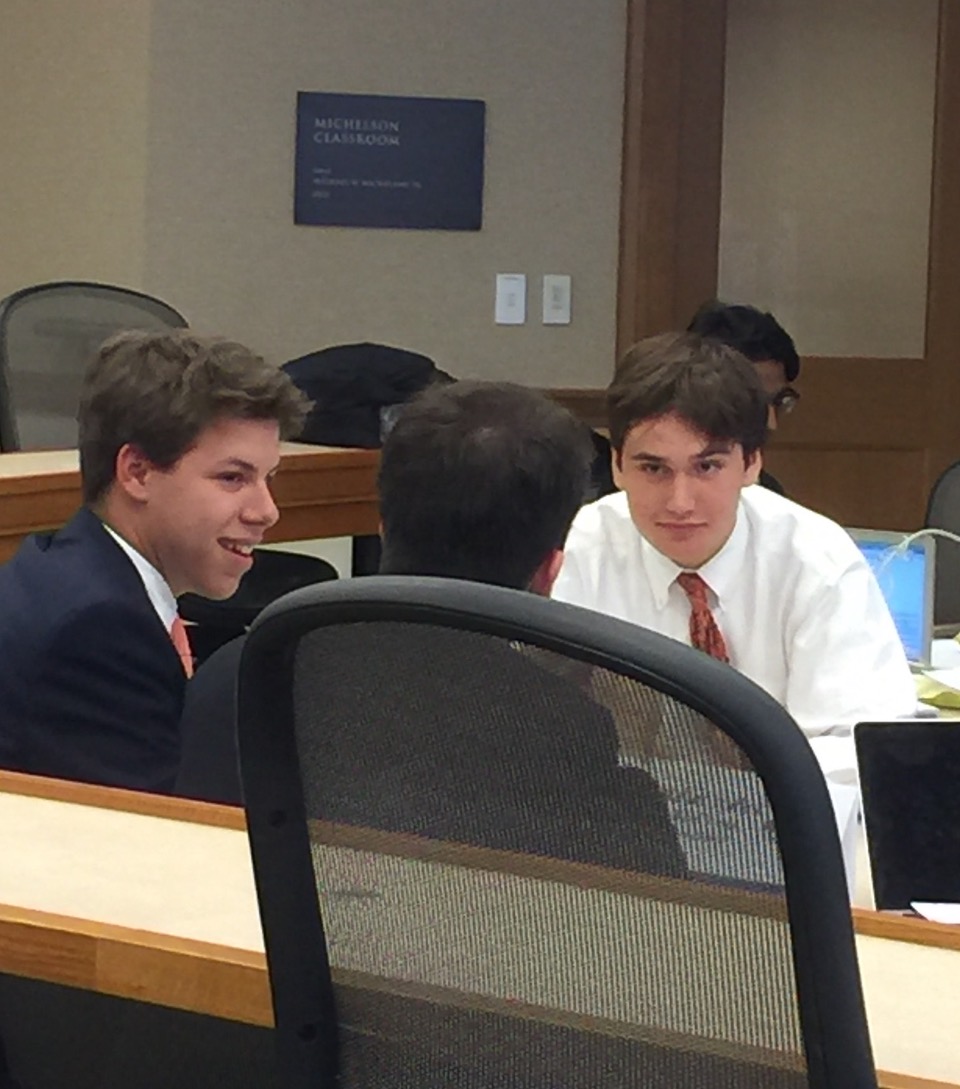 08/04/2017
You come to B.L. from the Kiski School, an all-boys school outside Pittsburgh. What is it about the all-boys environment that you find appealing? 
There is a lot of important work to be done to educate our young men to be successful. In many cases, boys can get left behind, so our job is more important now than ever. There are conversations you can have here and things you can do that you can't do in a co-ed setting.   
You have six years of experience teaching history. What's one of your favorite memories from the classroom?
Early on, I got comfortable developing a style of teaching that was more conversational and a little less traditional. The boys were more receptive to this style and it fit my skill set of teaching in the classroom. It was nice to figure that out and hone it while I was at Kiski.
History seems to be your thing. In addition to teaching classes in U.S. and Medieval World History, you hold a Master's in History from DePaul University. Which area of history grabs you the most?
I've gone through phases. In high school, I thought U.S. history was boring - I loved European history. But as I went back to grad school, I started to get drawn back to U.S. history because I wanted to think about our particular predicament and how we got there. My favorite class in grad school was "Readings in the American West." The American West is not as settled as we think it is; there is still a lot of debate about whose land it really is.
In high school and college, you were a successful lacrosse player. Given your love of the sport, what does it mean to you to come to a school where lacrosse is such an important part of the culture?
I'm looking forward to being a fan of one of the most storied high school programs - not only at the state level, but also the national level. I also think that people who are not part of the culture sometimes have preconceived notions about it, so I want to help the boys deal with the stereotypes that they may confront.
Have you had a chance to see much of Baltimore since you moved here a few months ago? What have you enjoyed in your time here so far?  
I moved to Mt. Vernon in June and I've explored my own neighborhood a little bit. I got down to Camden Yards for a game, which was great. I like the culture and the history and the architecture of Mt. Vernon in particular. 
Favorite crab cake so far?
The Local Oyster in Mt. Vernon Marketplace. I hadn't had one like that in a while!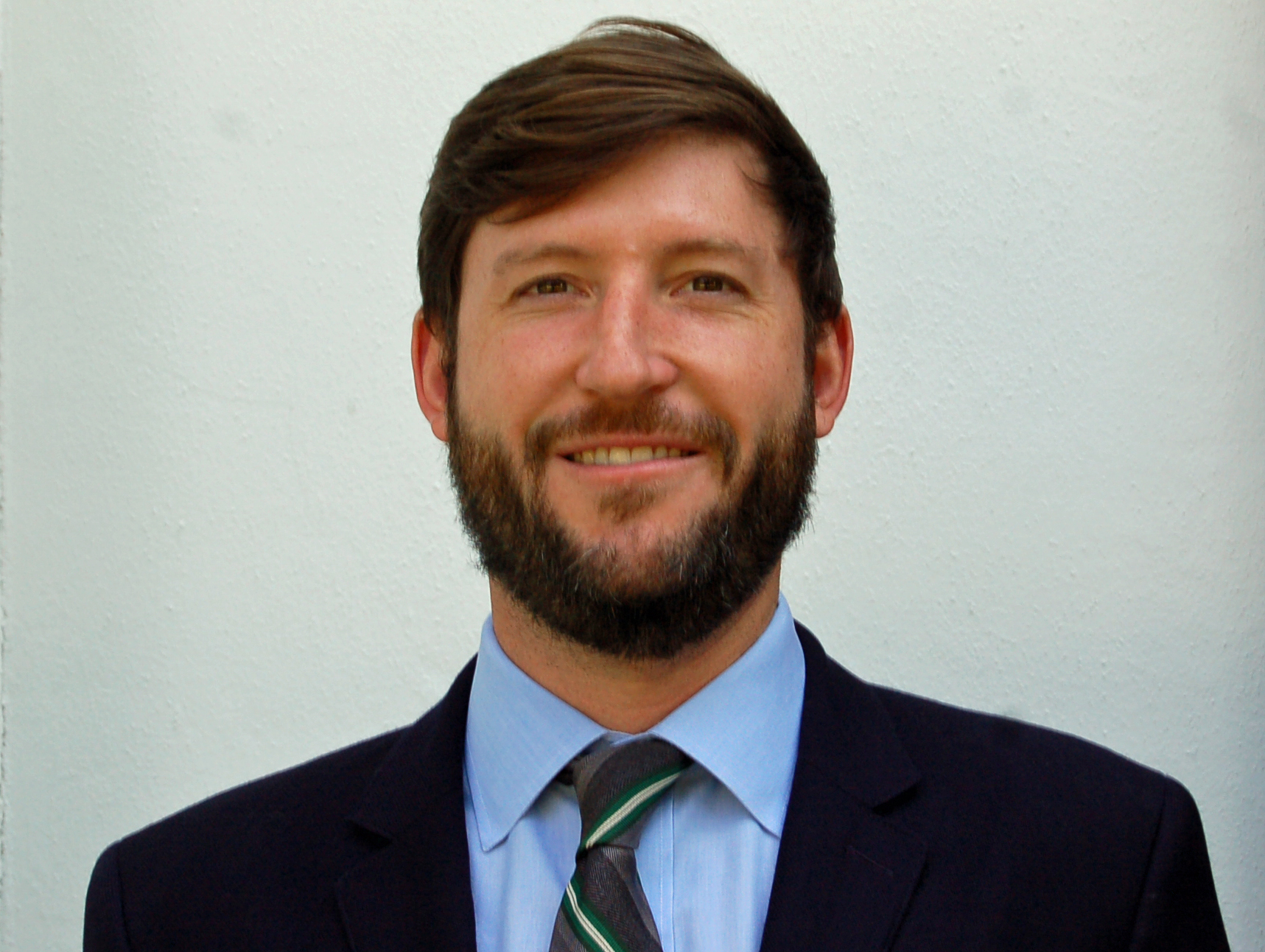 07/21/2017
The Thursday edition of The Baltimore Sun featured an op-ed by Upper School History Teacher Lee Kennedy '73. The piece, "Following Murray Kempton's Example," profiled the late Pulitzer Prize winning journalist Murray Kempton, a member of the Boys' Latin Class of 1935, who worked at Newsday. Kennedy writes, "Arguably Kempton's most significant attribute as a journalist was his belief that honor was the highest - and rarest - quality a person could achieve, and he found it in some of the most unlikely places, particularly in various low-level New York courtroom proceedings he covered."
To read the full story, click here.
07/17/2017
In the latest issue of PressBox, BL's new head soccer coach, Aaron Urban-Zukerberg talks about his passion for soccer and for coaching. As he looks ahead to his first fall season, he's really excited about joining the BL community. He says, "It's a wonderful place, incredibly special, that has incredibly special families and kids." To read the full article, click here.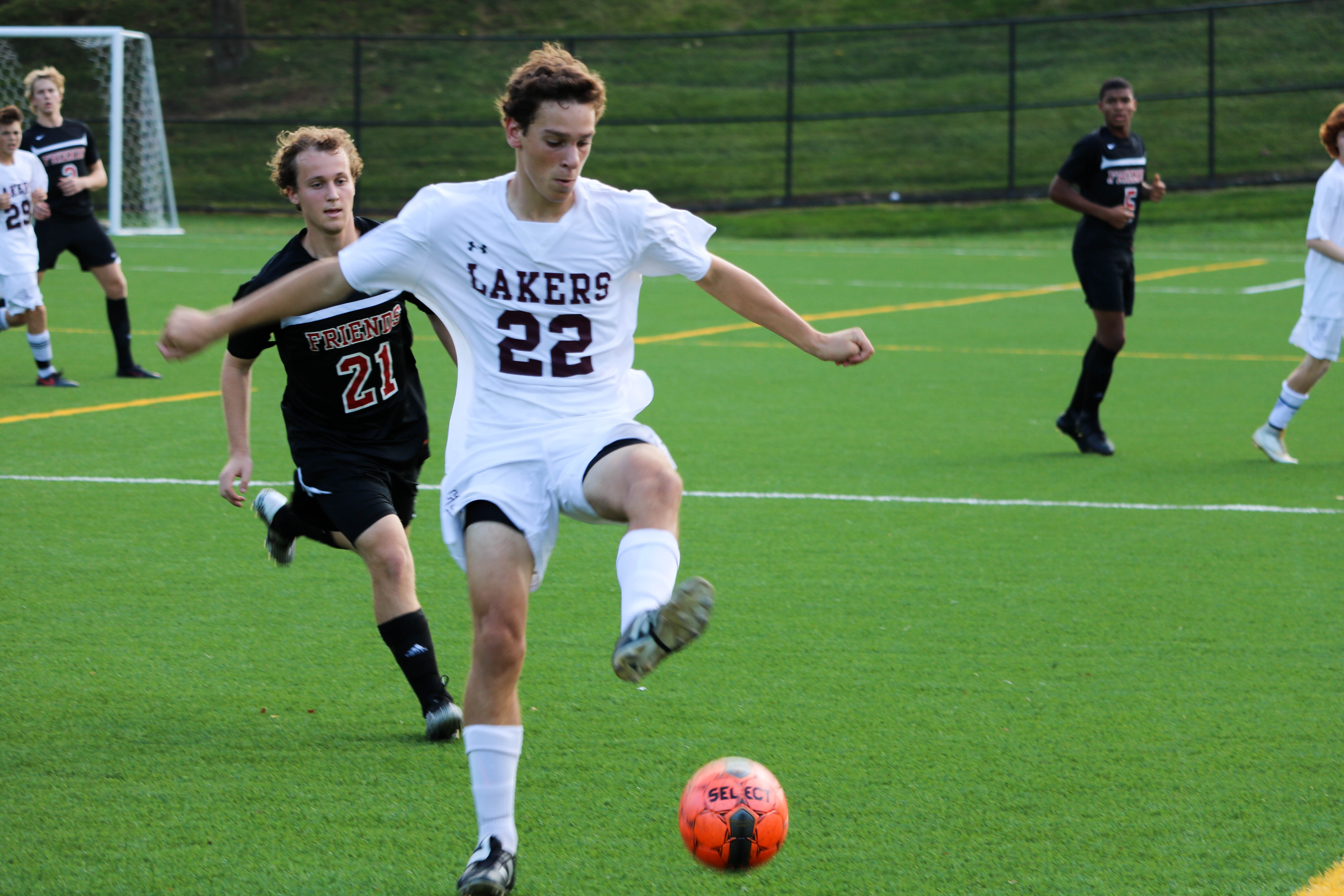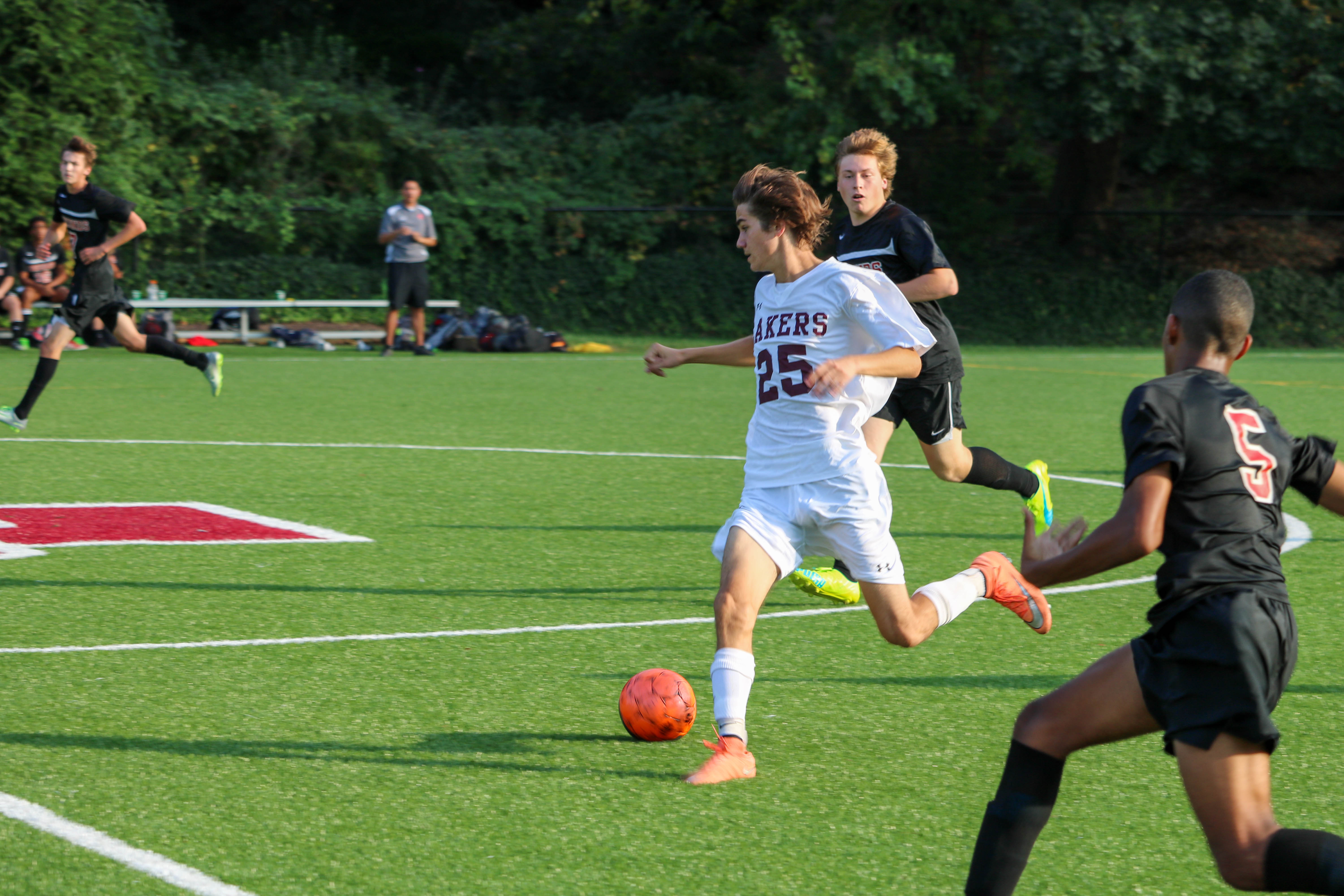 07/08/2017
While a student at BL, Nick Meittinis starred in countless theater productions at BL and beyond. In the fall, he directed and starred in the upper school's performance of Twelve Angry Men. Now, the recent graduate continues to follow his passion for acting with his role as a returning soldier in a two-minute Old Bay commercial on Facebook. To view the commercial, click here.
In the fall, Nick will attend Drew University in Madison, New Jersey.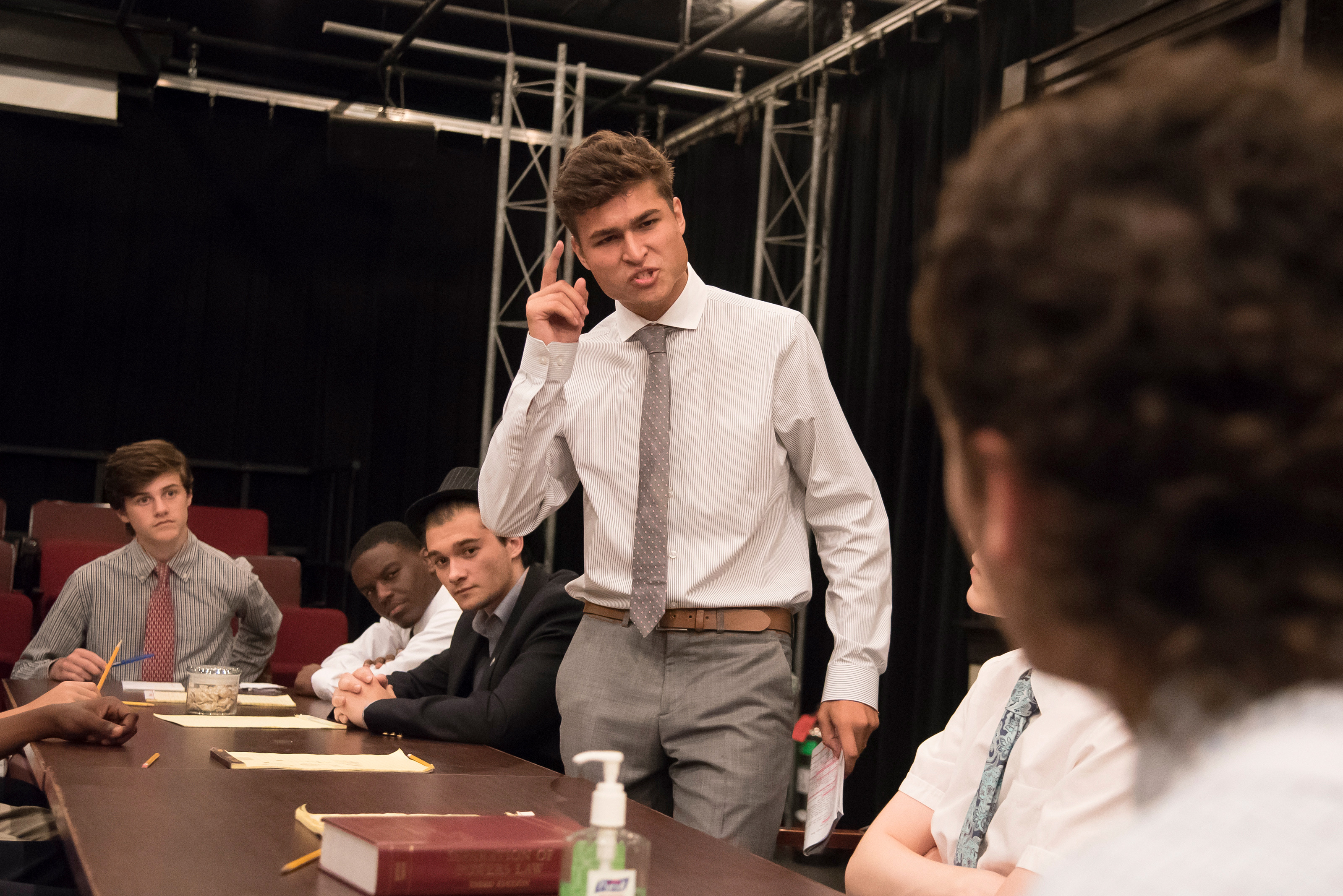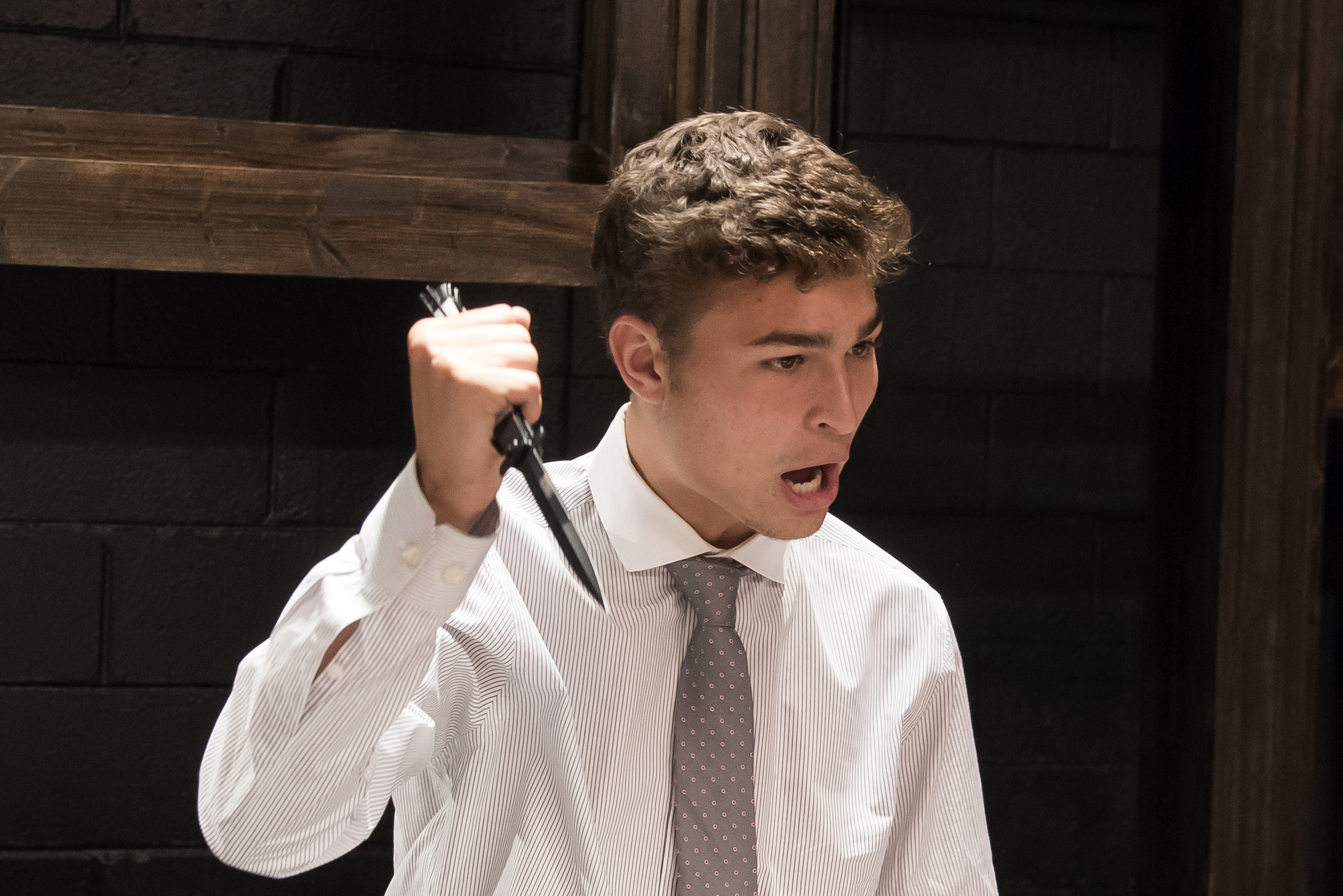 07/07/2017
Looking for ideas on how to keep your kids stimulated throughout the summer months? Check out this article from the July issue of What's Up Magazine. It features tips from BL Fourth Grade Teacher Ann Jung and Middle School English Teacher Matt Stone. From hosting a book tasting to heading outdoors and trying out a new hobby, there are plenty of ideas for keeping your lower and middle school students invigorated and engaged until fall.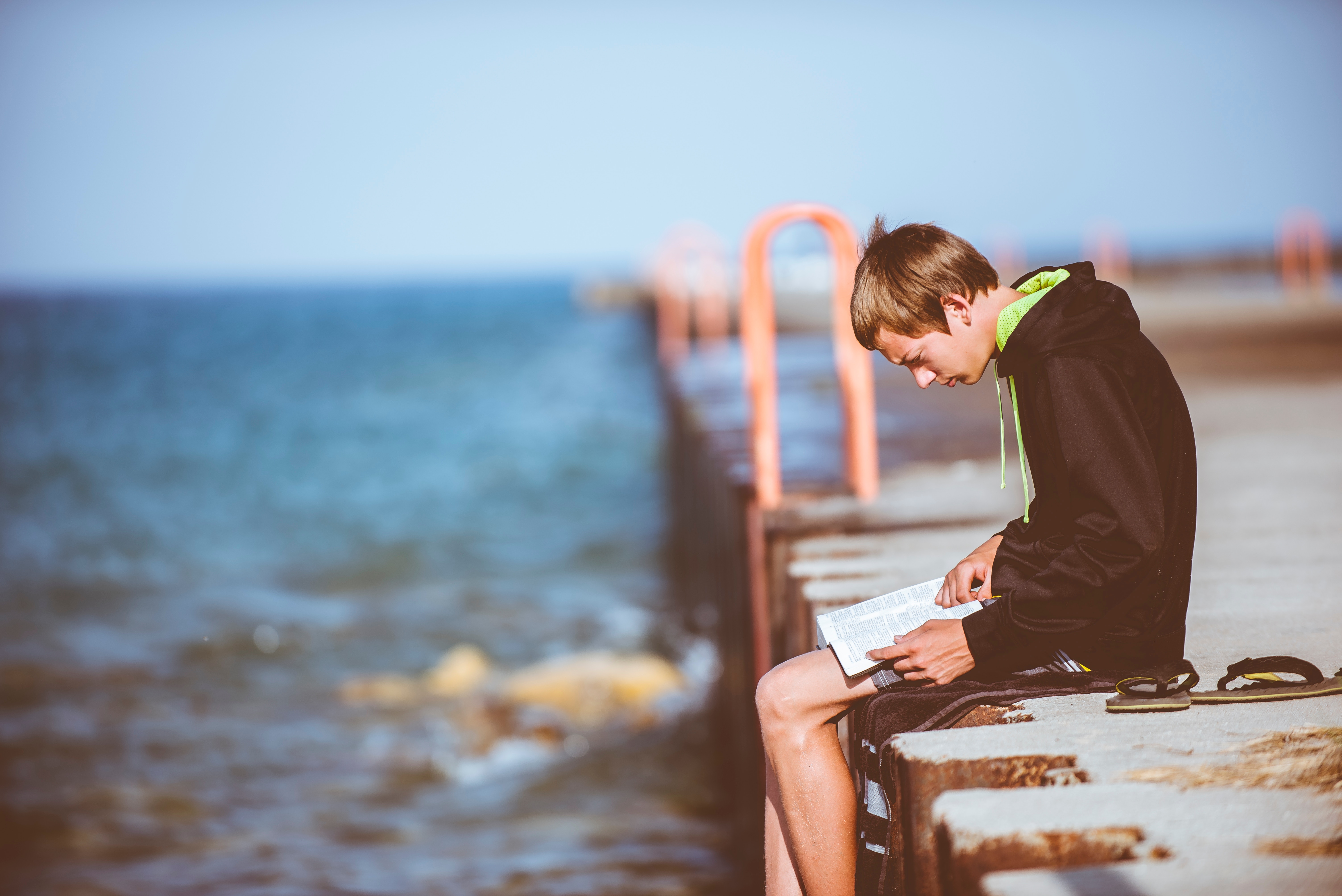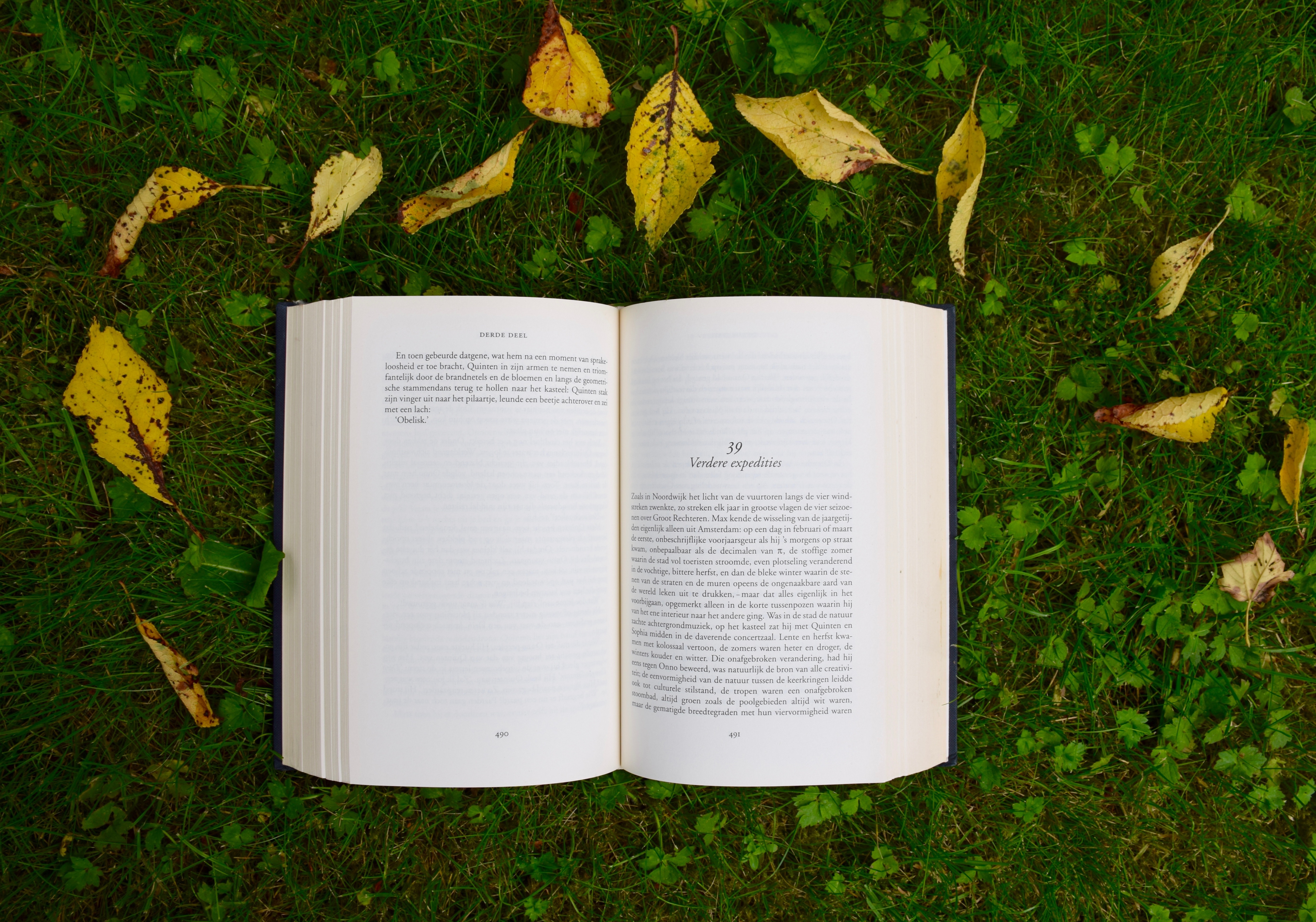 07/07/2017
Upper School English Teacher Al Freihofer is at it again! Once again, he will row his boat to raise money for scholarships here at Boys' Latin. His latest trek began on July 2 and he plans to keep everyone updated on his blog. Here's an excerpt from a recent post:
I'm alone at this lock. Just took a refreshing swim ... sun is still high and hot but a strong wind is keeping the bugs at bay for now. No stores, no cars, no ambient noise of man ... just a beautiful river and a hint of white water that will push me hard tomorrow ... in the right direction. I've seen one piece of trash in 145 miles. Canadians truly care, and it shows. Tonight's menu:               
1 can Hombre chili or 1 can beef stew 
1 bottle Tim Horton's iced coffee 
Dessert: none, we're out
The pounds aren't exactly melting off ... but not much to get me into trouble here, either. I'm feeling surprisingly good, especially considering the paucity of training. Hands are firming up, rotator cuff is singin' a song, and all-in-all the body is cooperating.
Click here to read the full post. And, if you'd like to make a gift to support Al's row for BL scholarships, click here to give.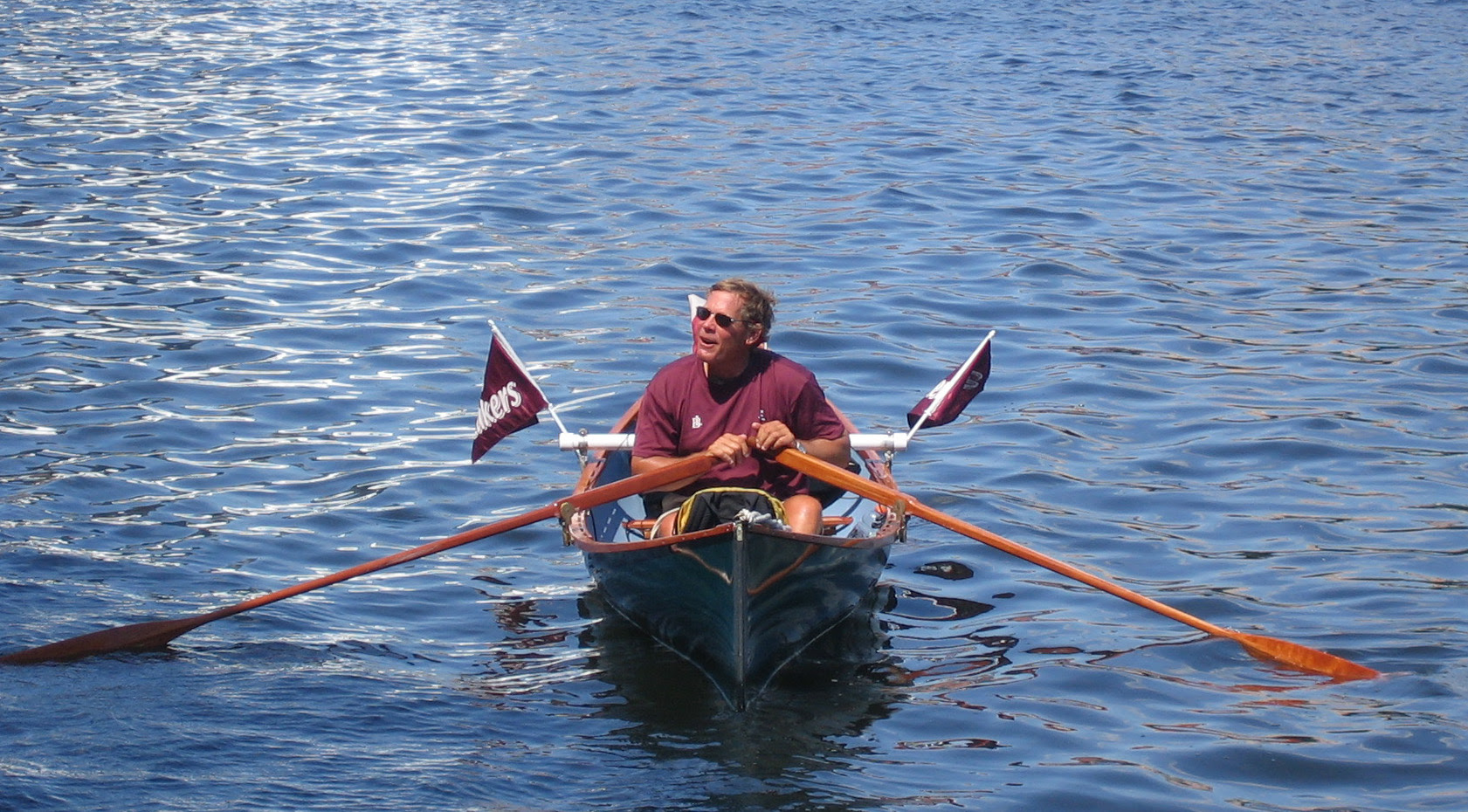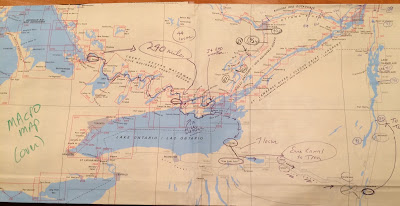 06/29/2017
Tuesday's issue of The Baltimore Sun featured an op-ed authored by Boys' Latin Headmaster Christopher Post. The piece, "Face it: Boys Learn Differently than Girls and that's OK," outlines recent research on how boys learn and advocates for strategies that will allow boys to reach their full potential. Click here to read the story.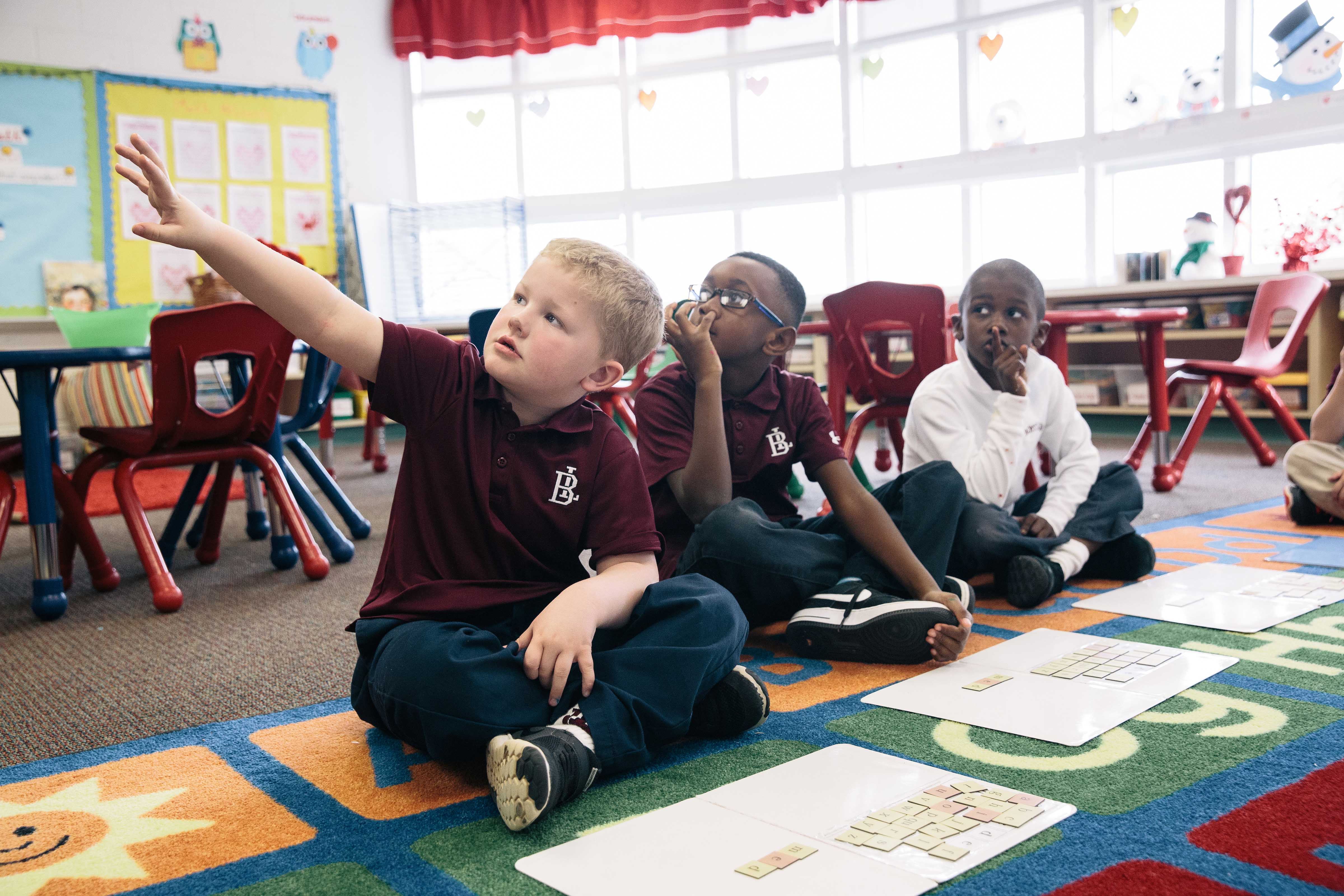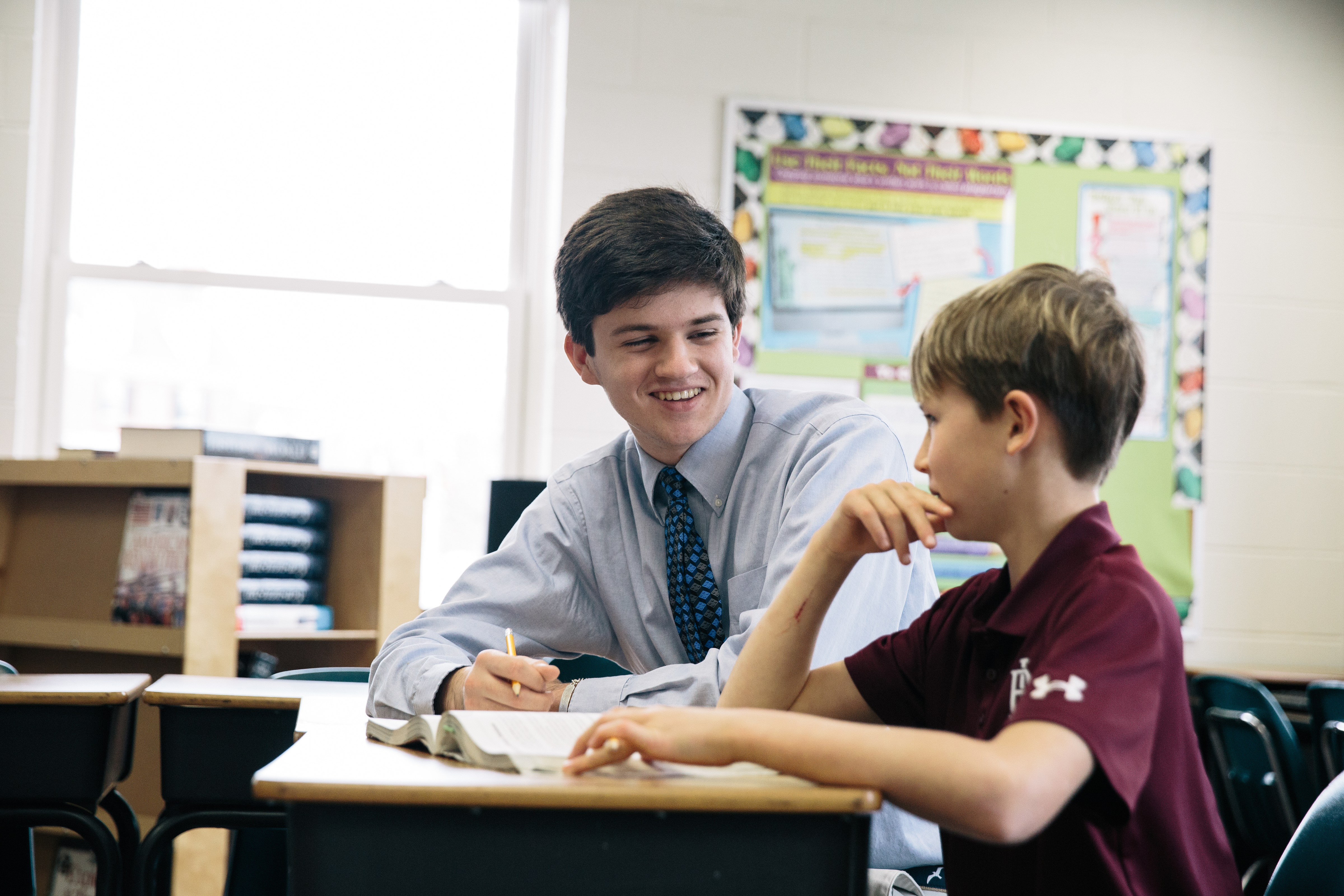 06/29/2017
When Boys' Latin hosted the International Boys' School Coalition Annual Conference this week, it was the largest gathering of boys' educators in the world. Fox 45 was there to highlight strategies that teachers and administrators around the globe are employing to help improve educational outcomes for boys. Click here to watch the story, which includes a brief interview with Boys' Latin Headmaster Christopher Post.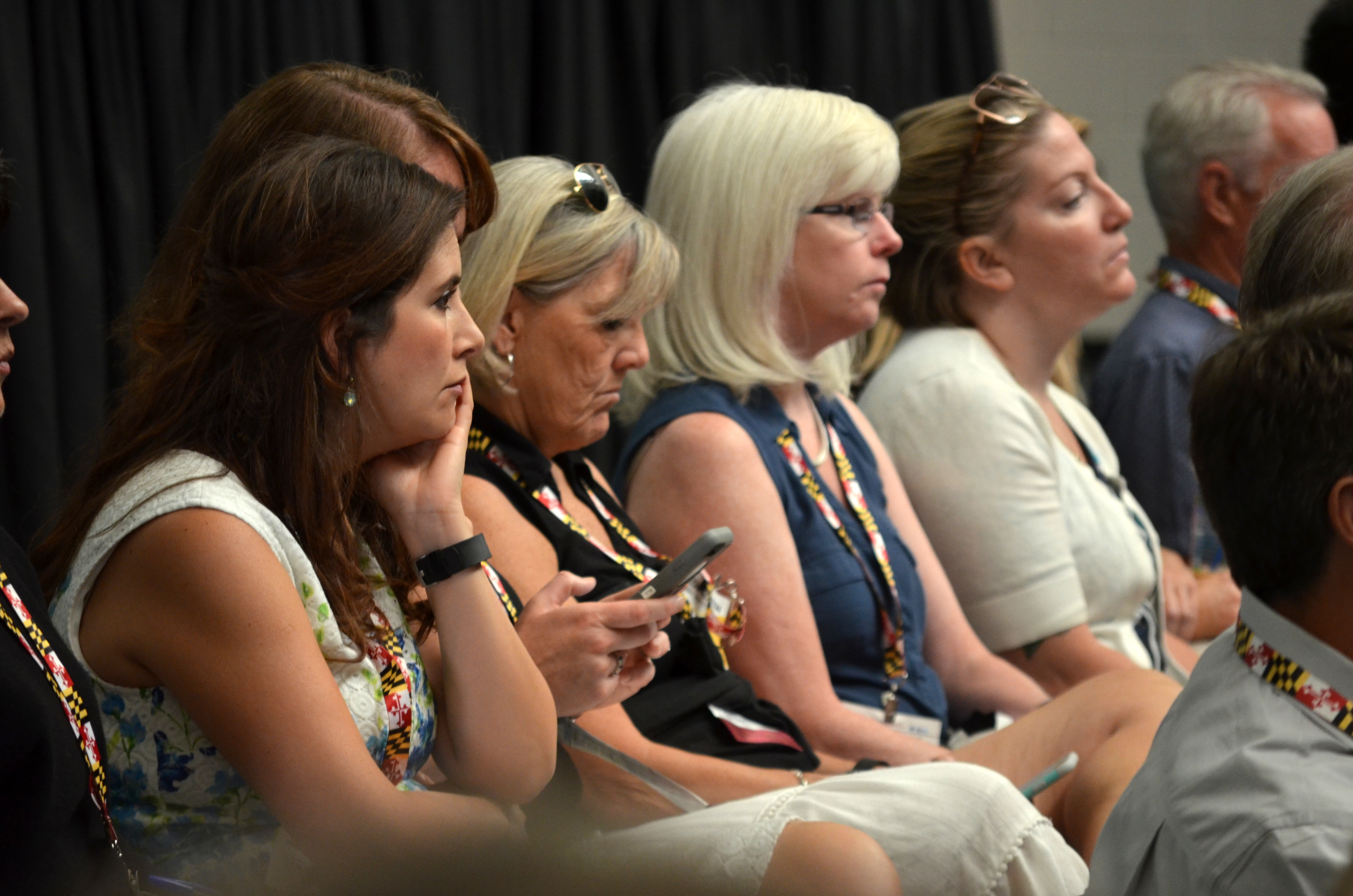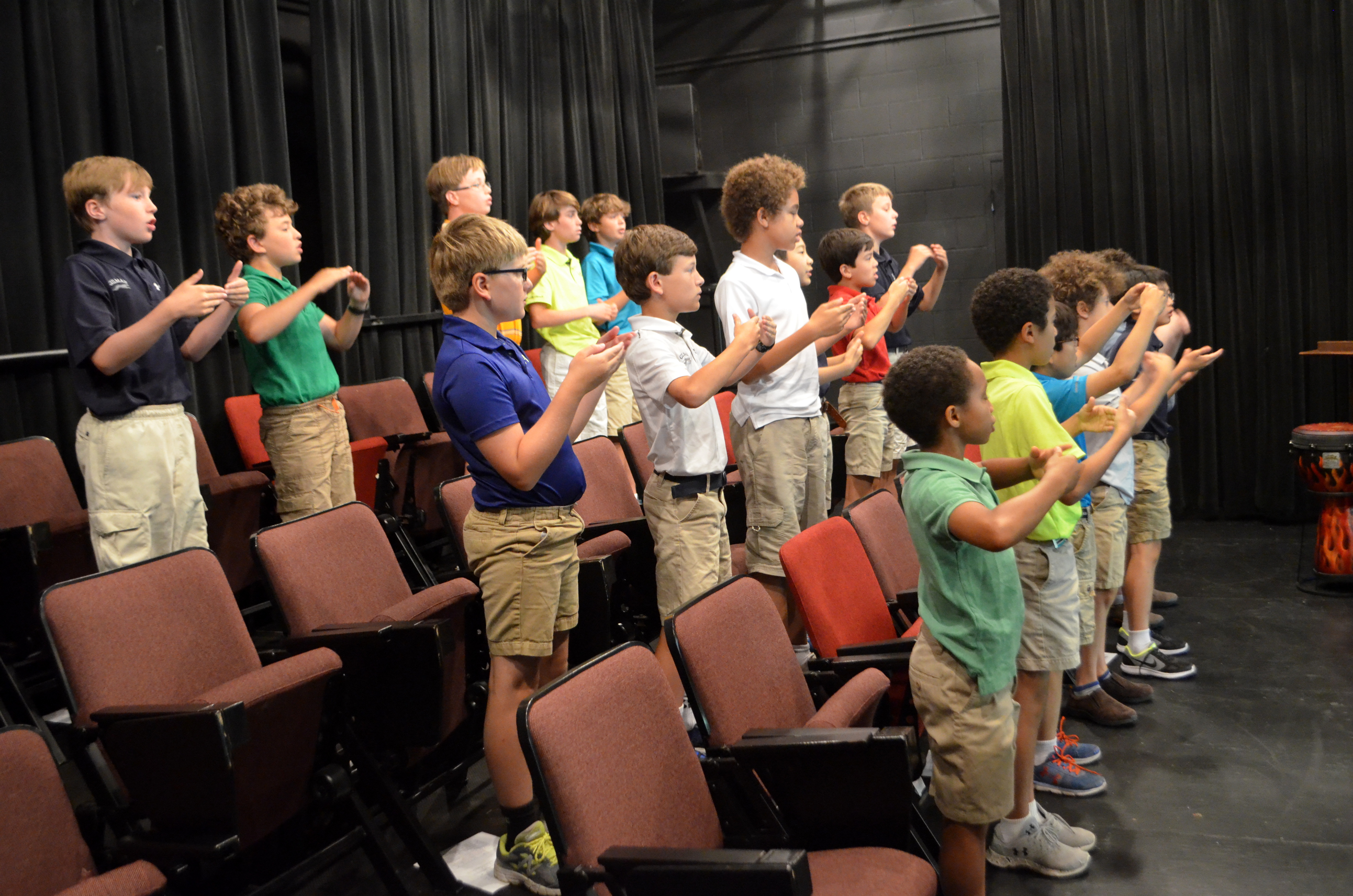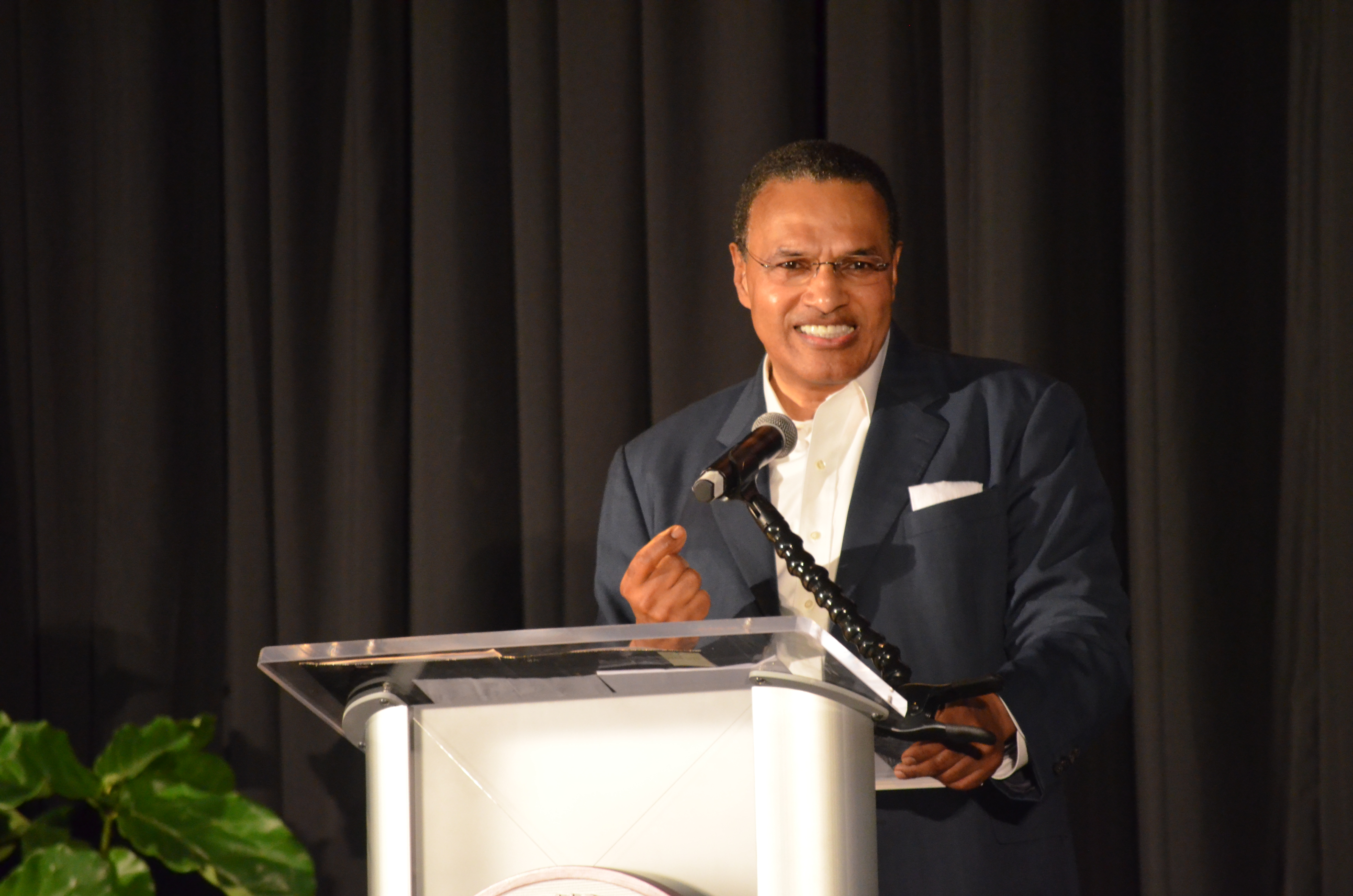 06/28/2017
A keynote lecture from Joe Ehrmann, the former Baltimore Colts lineman turned minister and motivational speaker, was Tuesday's main event. Ehrmann, who appeared at Boys' Latin's One Laker | One Love Day two years ago, spoke on the dangers of what he calls "the false narrative of masculinity," which compels young men to repress their emotions.
"The most damaging words you can say to a young man are 'Man up,'" he preached to his audience in the Gelston Athletic Center. In addition, Ehrmann spoke about the InsideOut Initiative, a program he helped to found with the help of the NFL, which will raise awareness about domestic violence.
In the evening, various BL faculty members took several foreign educators to dinner at some of their favorite restaurants in Baltimore. Lower School teachers Susan Brown and Debi Krulak took a large contingent of foreign teachers to Amici's in Little Italy. "We enjoyed the meal," Mrs. Brown reports, "But even better was the chance to commune with some of our colleagues from other parts of the world."